ITIL® Foundation Certification Training
ITIL® Foundation is the most widely acknowledged entry-level ITIL certification for IT professionals. Today's IT departments need qualified experts who can deliver effective IT services. This training will show you the ITIL services lifecycle, how lifecycle stages are linked, processes involved, and best practices for enhancing the quality of IT service management to reduce costs and increase productivity. And remember, ITIL certified professionals earn 40% more than their non-certified peers.
Key features
16 hours of instructor-led training
5 industry case studies and 7 real-world examples
19 PDUs self paced learning / 22 PDUs instructor-led training
24 hours of self-paced learning
50 end of chapter quizzes & 4 simulation exams
Exam voucher included
Course Description
What are the course objectives?
ITIL Foundation training from Simplilearn is the first step in the ITIL certification path and is designed to ensure that you pass the ITIL exam in the first attempt and move to the expert level in the shortest amount of time. Our training focuses on the key elements, concepts and terminologies associated with ITIL service lifecycle management. It also includes ITIL lifecycle phase interactions and outcomes, ITSM processes and service management best practices.
What skills will you learn?
By the end of this ITIL Certification training you will:
Learn about IT Service Management best practices, generic concepts, key principles, and ITIL 2011 process models that are required for the ITIL Foundation exam
Gain a comprehensive understanding of the purpose, objective and scope of service strategy, service design, service transition, service operations, and Continual Service Improvement
Learn how to apply ITIL tools, techniques and concepts to improve efficiency and effectiveness in business changes to optimize the customer experience
Understand how to apply lean principles and automate standard tasks to improve efficiency of ITSM processes
Save costs by centralizing activities and teams using well defined fit-for purpose and fit-for-use processes
Align IT services with the needs of your organization
Who should take this ITIL Foundation Certification course?
Training is primarily intended to help IT architects, IT planners, IT consultants, IT audit or security managers, and anyone interested in enhancing the quality of IT service management.
ITIL certification is an essential requirement for professionals who need to learn the fundamentals of ITIL frameworks and how they may be used to enhance the quality of IT service management. This certification is best suited for:
IT Managers/Support Teams
IT Architects, Planners and Consultants
System Administrators/Analysts
Operations Managers
Database Administrators
Service Delivery Professionals
Quality Analysts
Application Management Team/Development Team
Process Owners/Practitioners
Course Advisor
Manuel W Lloyd - Virtual CIO, IT Service Expert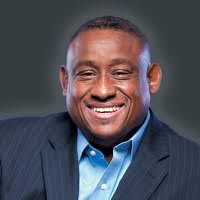 Manuel W. Lloyd is a Process Expert known for his thought leadership in IT governance, legislative compliance operational efficiency and cyber security.