What are the benefits of taking Digital Marketing Course?
Businesses and recruiters prefer marketing professionals with genuine knowledge, skills and experience verified by a certification that is accepted across industries. Continuous learning for any working professional is not only important for keeping themselves up to date with the current market trends, but it also helps them expand their array of skill set and become more flexible in the workplace.
This digital marketing course will not only help learners stand out and polish their existing skillset in the marketing domain, but it will also help them take that necessary leap to bigger and more ambitious roles.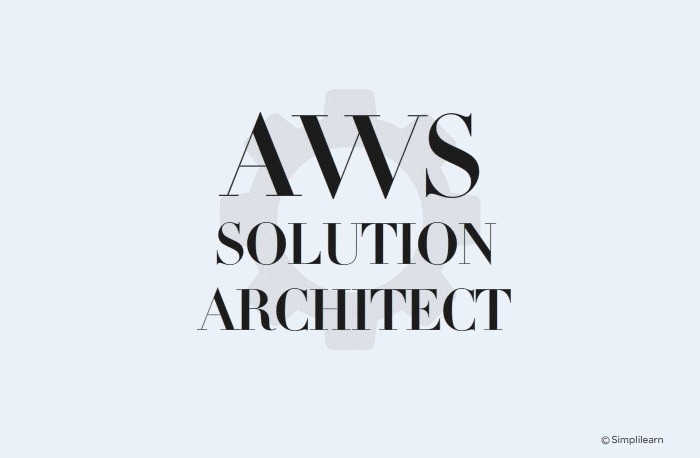 What are the course objectives?
Whether you're looking for a new career in digital marketing or just wish to add digital to your existing skillset, the DMCA course will prepare you to become a complete digital marketer and make you industry ready on day one. You will acquire the right skills through extensive hands-on practice on a wide range of simulations and projects that will enable you to launch and execute your own digital marketing campaigns. We'll train you on the latest digital marketing tools, show you how they work and how to gain insights that will help clarify your strategy.
The DMCA course will prepare you for the most sought-after certification exams such as OMCA (OMCP), Facebook Marketing, YouTube Marketing, Google Ads, Google Analytics, and Twitter Marketing.
What skills will you learn?
This course will enable you to:
Gain an in-depth understanding of the various digital marketing disciplines: search engine optimization (SEO), social media marketing, pay-per-click (PPC), website conversion rate optimization, web analytics, content marketing, mobile marketing, email marketing, programmatic buying, marketing automation and digital marketing strategy
Master digital marketing execution tools: Google Analytics, Google Ads, Facebook Marketing, Twitter Advertising, and YouTube Marketing
Become a virtual digital marketing manager for an e-commerce company with Mimic Pro simulations included in our course. Practice SEO, SEM, Website Conversion Rate Optimization, email marketing and more.
Gain real-life experience by completing projects using Google Analytics, Google Ads, Facebook Marketing, and YouTube Marketing
Learn how to formulate, plan, and execute effective digital marketing strategies with the right channel mix in our digital marketing strategy module
Become an expert in Twitter advertising—we developed the Twitter advertising module in this course in partnership with Twitter
Create the right marketing messages tailored for the right audiences
Prepare for top digital marketing certification exams such as OMCA, Google Analytics, Google Ads, Facebook Marketing, and YouTube Marketing certifications
What are the projects and tools included in the course?
Digital marketing training is incomplete without practical learning. In this course, you will work on four live projects of 10 hours each that will provide you hands-on digital marketing experience. The projects will put you in charge of a website, and you'll use various digital marketing tools to execute your digital marketing strategy.
Project 1: Google Analytics & SEO: You will set up your business website, ensure proper SEO, and enable Google Analytics to analyze its performance.
Project 2: Google Ads: You will design a Google Ads campaign to increase relevant paid search traffic to your website.
Project 3: Facebook Marketing: You will run a Facebook marketing campaign for your website and maintain the Facebook page to ensure brand visibility and engagement.
Project 4: YouTube and Video Marketing: You will run a YouTube marketing campaign for your website and maintain your YouTube channel.
As a part of our course, we have included guides and exclusive access to various tools such as :
Crazy Egg (60 days access worth $100)
Feng-GUI (30 days access)
What are the Mimic Pro simulations included in the course?
The Mimic Pro simulations included in our course provide you with the opportunity to step into the shoes of the digital marketing manager of an e-commerce company. The simulations, powered by real-world Google data, will enable you to run digital marketing experiments, create virtual search engine marketing campaigns, conceptualize landing pages, email campaigns, and perform a variety of other marketing tasks using virtual money.
Who is eligible to take this Digital marketing course?
The Digital Marketing Certified Associate course is ideal for any business professional, marketing consultant or student interested in jump-starting a career in digital marketing, including:
Sales or business professional looking to accelerate your career:
This course will give you an insider's view into the digital marketing domain. With this course you can:
Up-skill your competencies and carve an entry into a digital marketing role
Understand the inner workings of digital marketing campaigns that can help you as you collaborate and work with digital marketing teams
Entrepreneur interested in leveraging digital marketing to improve the ROI for your company:
We live in a digital world where most of your customers live online. So if you're trying to grow your brand or boost online sales, digital marketing is a critical part of your marketing strategy. This course will help you:
Understand the role that digital tools and marketing channels can play in growing your online brand
Gain the knowledge and experience required to engage with marketing partners and agencies as you implement an effective digital strategy for your brand
Traditional marketer striving to enhance your knowledge and skills in digital marketing:
Digital marketing has been gaining prominence over the last few years, and if you're an expert marketer in traditional channels and methods, then adding digital marketing skills can be a great boost for your career. This course will:
Broaden your marketing know-how and help you stay current with the latest trends and channels in the digital marketing world
Arm you with the skills and experience to get a foothold and grow your career in digital marketing
Digital marketer hoping to broaden your skillsets and accelerate your career to the next level:
In today's business world, digital marketers must be able to wear multiple hats and execute campaigns across different types of marketing channels to stay ahead of the competition. Our course can help you:
Learn the latest industry-relevant techniques to help you build well-rounded digital marketing expertise
Build multiple digital marketing skills and catapult your career in digital marketing
A student looking to build a career in one of the most sought-after domains today:
A study by Mondo suggests that senior leadership professionals in digital marketing earn between US $140,000 to $200,000. If you're looking to build a career in one of the fastest growing domains in business, digital marketing is a great start. This course will help you:
Build a strong foundational knowledge of digital marketing and gain hands-on experience in digital marketing
Learn how to plan and execute digital marketing campaigns and prepare for fast-paced digital marketing roles in the industry