CISA Certification Training
The Certified Information Systems Auditor (CISA) certification course will give you the skillsets to govern and control enterprise IT and perform an effective security audit on any organization. You'll gain expertise in the acquisition, development, testing, and implementation of information systems and learn the guidelines, standards and best practices of protecting them. CISA is one of the hottest areas in information security, with a need for six million IT security professionals by 2019.
Key features
40 hours of self-paced videos
5 domain-wise test papers to prepare you for CISA certification
5 simulation exams for practice
32 hours of instructor-Led training
10 industry-based case studies
Course Description
What are the course objectives?
Simplilearn's CISA certification training is aligned to ISACA and ensures that you ace the exam in your first attempt. Most jobs in this field either require or prefer that candidates have a CISA certification. The CISA training will enhance your understanding of IS audit processes and also help you understand how to protect information systems.
What skills will you learn?
By the end of this training, you will:
Be able to identify and assess vulnerabilities and report on compliance and institutional controls.
Gain a better understanding of IS audit and assurance guidelines, standards, and best practices.
Learn how to govern and control enterprise IT environments.
Understand the acquisition, development, testing, and implementation of information systems.
Develop working knowledge of the five domains of CISA, as prescribed by ISACA.
Acquire the relevant knowledge and skills required to pass the CISA certification exam by ISACA
Who should take this course?
CISA training is essential for professionals dealing with controlling, monitoring, and assessing an organization's information technology and business systems. This includes:
IS/IT auditors/consultants
IT compliance managers
Chief Compliance Officers
Chief risk & privacy officers
Security heads/directors
Security managers/architects
What types of jobs are ideal for CISA trained professionals?
Jobs that are ideal for CISA trained professionals include:
Information security manager/consultant
Technical consultant
Operational risk manager
Analysts
Compliance managers
Project manager
Cloud security
IT auditor
Why should I enroll in this CISA training course?
CISA has become one of the most sought-after certification programs in the world due to a growing demand for professionals possessing information systems audit, control, and security skills. CISA certification will give you these critical skills and provide with a competitive edge over your peers in the field of information security. This course will also help you prepare for the CISA certification exam.
Course Advisor
Dean Pompilio - Technical Trainer, Owner- Steppingstonesolutions Inc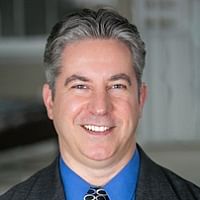 Mr.Pompilio has been an IT Professional since 1989. He has worn many hats along the way and holds over 20 IT certifications which include EC-Council CEI, CEH, CHFI, CISSP, CISA, CISM. His passion is to help IT professionals achieve their training goals and career growth.